Looking for a healthcare option that lines up with your Christian values?
Come join fellow brothers and sisters in Christ who serve one another through voluntarily sharing to pay each other's medical expenses.
"Christian Healthcare Ministries is a trusted partner of Moody Radio, and we are blessed to walk alongside their ministry to care for so many in their needs."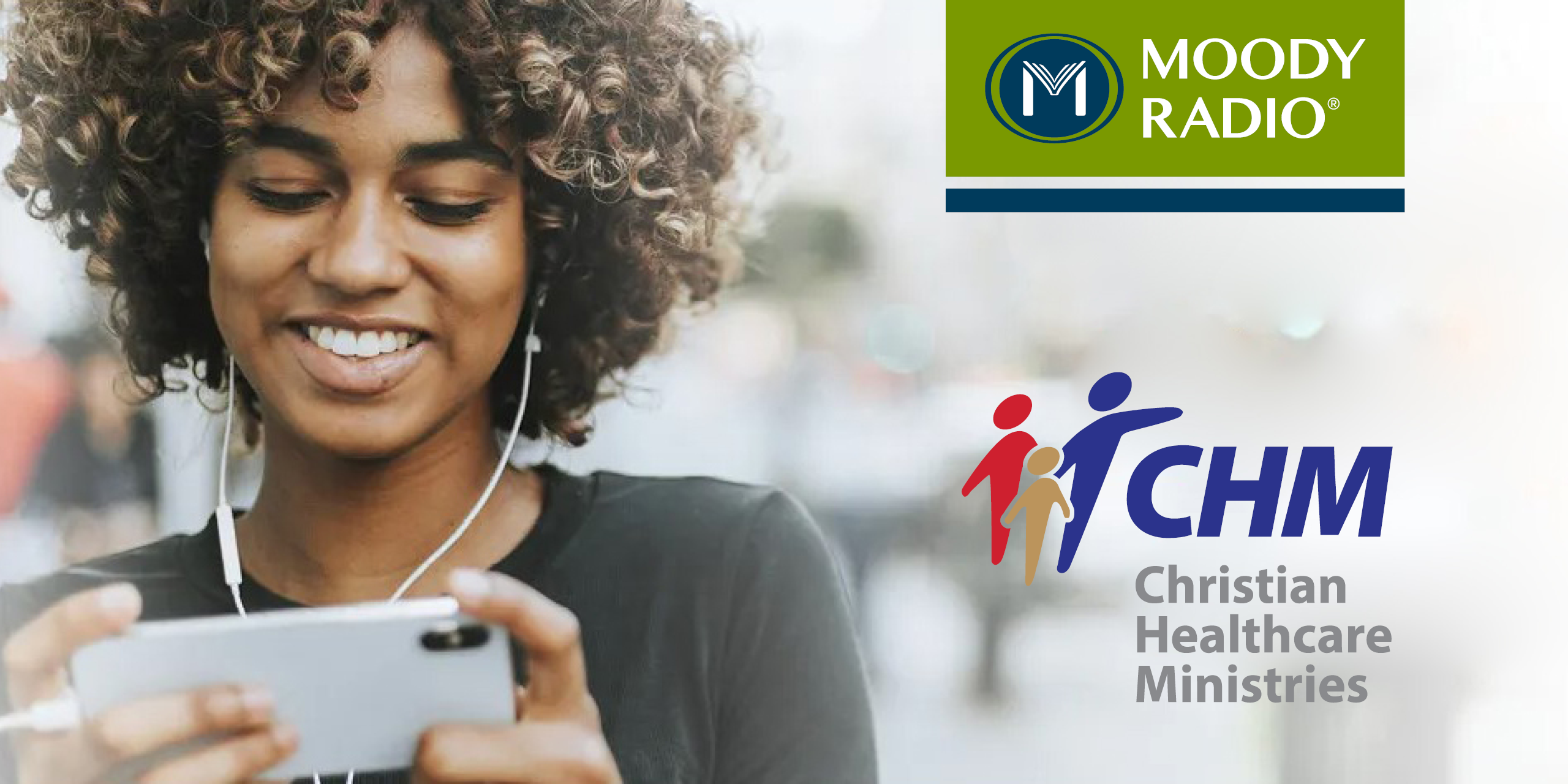 What is on your "must-have" list when considering options for healthcare? Perhaps the flexibility to choose your own provider or the availability of a maternity program?
Finding a healthcare option that checks all the boxes and aligns with Christian values can be an overwhelming challenge. Christian Healthcare Ministries is a budget-friendly alternative that offers excellence in healthcare and a strong community of like-minded Christians who bear one another's burdens (Galatians 6:2).
Visit Moody Radio
Christian Healthcare Ministries is proud to partner with Moody Radio to share the life-changing message of the good news of Jesus Christ. Moody Radio provides Christian programming and podcasts to educate and equip its listeners to follow God in their everyday lives.
Visit Moody Radio, or find your local station here.
Who is Moody Radio?
Moody Radio is one of the oldest non-commercial Christian radio stations in the United States. The goal of Moody Radio is to help listeners far and wide as they take the next step in their journey with Jesus Christ.
The team at Moody does this by creating and delivering practical but life-changing content through broadcast, streaming stations, and digital apps.
Why CHM?
A ministry-minded staff and hundreds of thousands of Christians who pray for – and with – you
Unlimited sharing support with Gold and Brother's Keeper programs
Provide excellent healthcare for your family while saving money for future needs and goals
Freedom and flexibility to plan for rising medical expenses and stay with your preferred providers
Tangibly be the hands and feet of Jesus to fellow Christians facing some of life's most difficult challenges
A generous maternity program and options to fit your specific needs
No one is dropped or denied membership due to medical conditions
Over 40 years of service with core Christian values
Christian Healthcare Ministries is not health insurance, but rather a principled, budget-friendly, and eligible healthcare option under the Affordable Care Act (ACA) that many Christians use as their solution to their healthcare costs. We welcome you to learn more about our health cost-sharing ministry's history and how CHM meets the requirements of the national healthcare law.