Join a community of Believers that approach healthcare differently
It's delightfully refreshing. We guarantee!
Health cost sharing may be a new concept to you since Christian Healthcare Ministries (CHM) offers you a fresh approach to healthcare. Thanks to a spirit of compassion and integrity, CHM is a unique model of health cost sharing with an entire community of believers behind you!
What being a part of the CHM community is all about
"It is an honor for me to equip Christian women in their speaking ministries through life coaching and speaker training conferences. The world needs to hear our stories of hope! When I joined the budget-friendly CHM healthcare Gold program, it was an answered prayer in many ways. Most of all, we share the same heart to serve so others can serve." Lori Boruff, Life Coach, Speaker, Author and Christian Communicator Conference Co-director

"Ministry, Cost-Sharing, Encouragement and Prayers all rolled into one! CHM is perfect for me as a professional speaker and business owner. The quality is more than I ever expected and the cost is less than I ever imagined. CHM in my life is nothing short of the words blessed-beyond-belief." Tammy Whitehurst, Co-director of the Christian Communicators Conference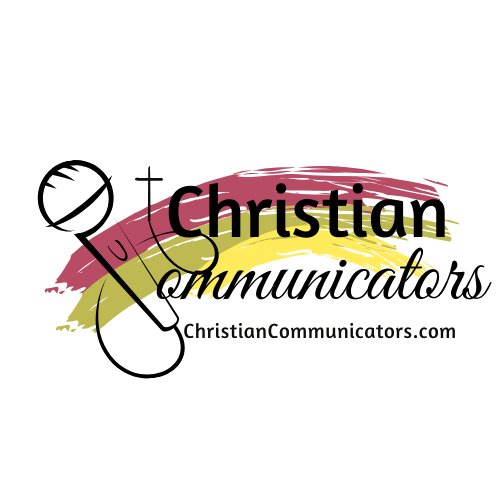 We're here to help you

Provide excellent healthcare for you and your family
Free up your budget with cost-effective, flexible, and reliable healthcare cost sharing options
Spend less time on healthcare research and more time on your personal and spiritual goals
Manage your healthcare costs with comparison price-shopping tools that can potentially save you thousands of dollars annually
Receive assistance with catastrophic medical bills by participating in our Brother's Keeper program
Stay healthy on a budget with access to helpful tips and resources
Tangibly be the hands and feet of Jesus to fellow Christians facing some of life's most difficult challenges

Membership has its benefits
But does this really work?
Throughout the United States, hundreds of thousands of Christians are using biblical principles to meet the rising demands of healthcare costs. Together, CHM members have voluntarily contributed $6 billion to assist each other with medical expenses since the ministry began in 1981. As the longest-serving health cost sharing ministry, this community of believers has changed thousands of lives spiritually, physically, and financially by choosing to bear one another's burdens.
Plus, as a Better Business Bureau Accredited Charity that ministers through budget-friendly programs and a faithful framework, CHM is a solution you can count on!
What's your healthcare personality?
Whether you are single, newly wed, a proud parent, or breezing into retirement, you can have a clear understanding of your healthcare options. We invite you to quiz yourself to learn how you can uphold your Christian beliefs and better understand your healthcare needs while sticking to your budget.
Testimony time!
Don't take our word for it...hear from Tammy and Lori, Co-directors of Christian Communicators and proud CHM members
Tammy Whitehurst, Co-director Christian Communicators

"I am all about supporting like-minded ministries and organizations who provide Christian based services and products, and Christian Healthcare Ministries (CHM) is an incredible blessing I think you should know about. They drive change, offer a supportive community to their members, and are there to help you every step of the way.

As a CHM member for eight years now, I can honestly say it is one of the best decisions I have ever made regarding healthcare! They have paid for outpatient surgery in full, as well as a hospital stay for me.

Seriously, check them out!

Go ahead and download their free digital information packet filled with details about what makes the ministry tick and the many advantages of membership for Christians just like you and me.

Trust me. You won't regret it!"

Lori Boruff, Co-director Christian Communicators

"In 2018, two years after we became CHM members, I was diagnosed with triple positive, aggressive breast cancer in both breasts. With tumors in both breasts and possible lymph nodes, the treatment is very complicated and overwhelming at times.

Being a CHM member at the time of my unexpected diagnosis is not only the best decision we've made, but it's been a blessed decision! I can choose the doctor and hospital that is right for me, not what my insurance dictates. The affordability of the monthly premium, releases finances needed to purchase supplements vital to my immune system giving me a better chance to fight cancer. Because my illness meets their guidelines, my Gold plan has taken care of every penny owed to doctors, hospitals and labs which relieves so much stress! The CHM staff lovingly answers all my questions and prays for me.

Today, my husband is retired and enjoys fishing and hunting. I help women lose their worry and live their wonderful through speaking and life coaching. We are celebrating 40 years of marriage and living life together—just like we dreamt of doing. Even though I am living with a cancer diagnosis, I do not have to accept the verdict. God is a God who heals and we are grateful he allowed our paths to cross with CHM."
Christian Healthcare Ministries is not health insurance, but rather a principled, budget-friendly and eligible healthcare option under the Affordable Care Act (ACA) that many Christians use as their solution to their healthcare costs. We welcome you to learn more about our health cost sharing ministry's history and how CHM meets the requirements of the national healthcare law.